We see a lot of neat stuff going through our manufacturing plant.
This recent project was super neat!
Ocala, Florida, where Metalcraft Industries is located, is home to many breeds of horses.
They live a life of green pastures, sunny days and blue skies.Along with this there is a little rain, sometimes a lot of it, and the wet humid weather of summer can wreak havoc on wooden barn doors.
The barn doors often need to be replaced.
Recently we had a client request we build them doors fabricated from aluminum.
The doors are sizeable - mighty big.
When the client requested that we make them look like wood, we thought about it, gathered our resources, and made it happen.
I thought I would share the images, we think they look fabulous.
Here are the aluminum doors being completed in construction.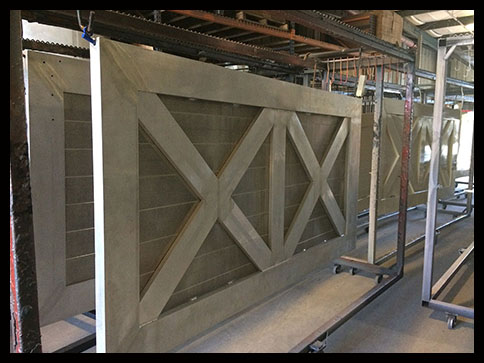 We gave them a base coat in powder coat.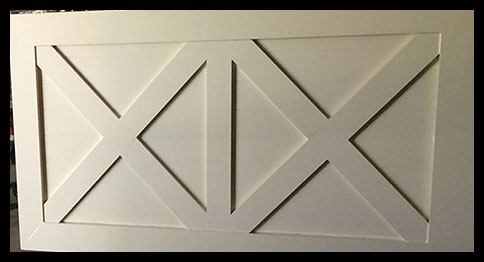 Here is a video of the faux wood grain application.
Also as they were being completed.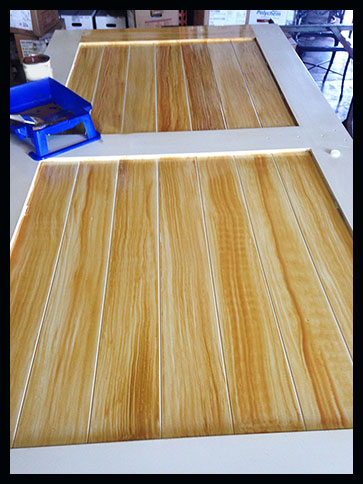 Ready for hardware fitting.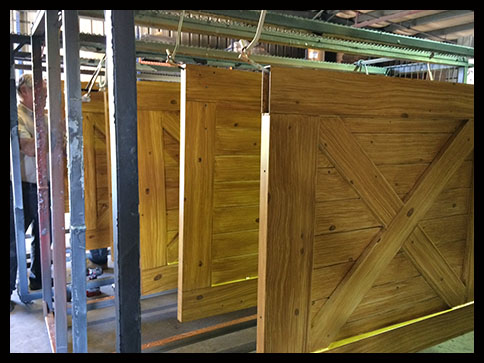 Checking the hinges.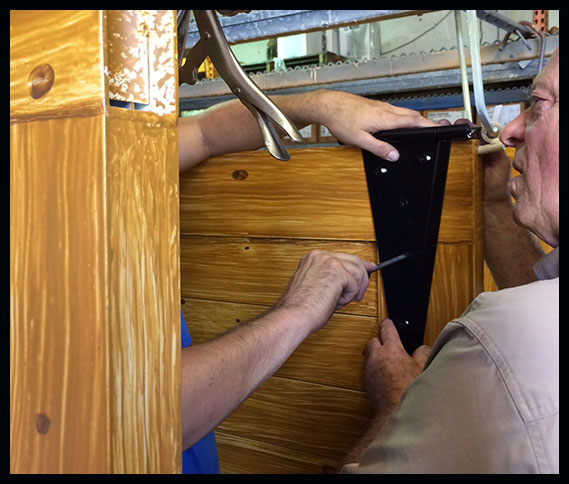 The all aluminum barn doors were packed up, and taken out to the work site. It was a beautiful day for install and the location was awesome.
Installing on site at the farm.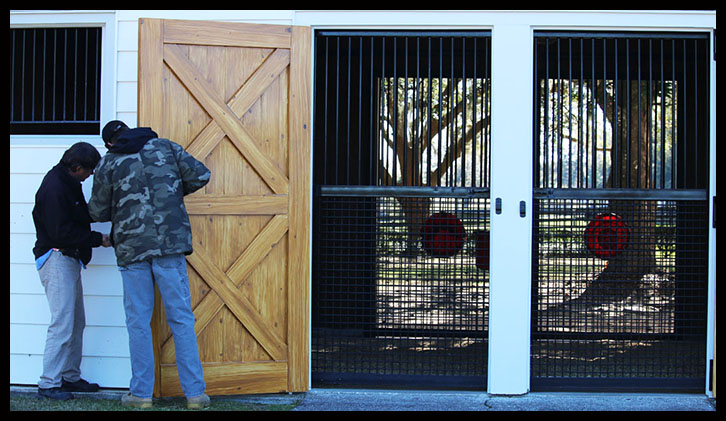 Check out the guys at work.
Latches too.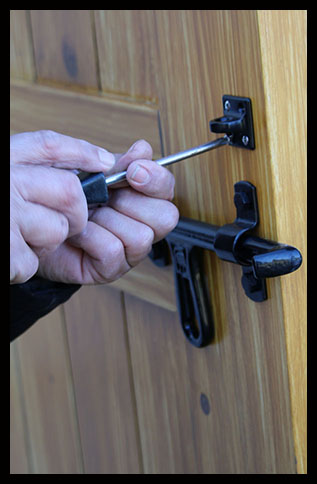 The first 6 doors in place.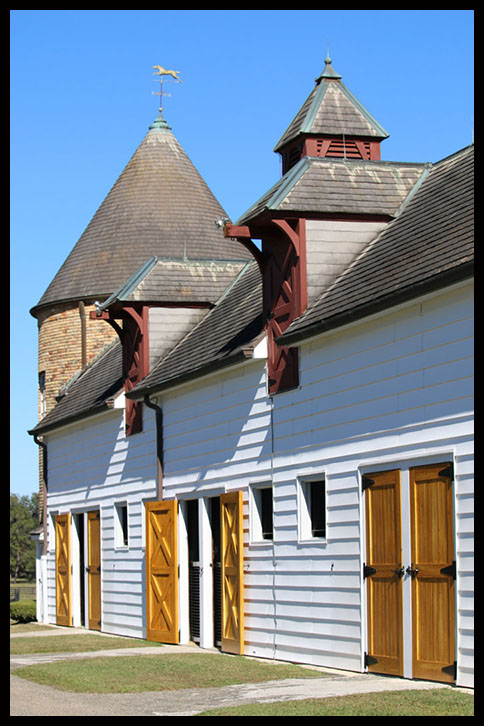 The horses seem to be happy with the results.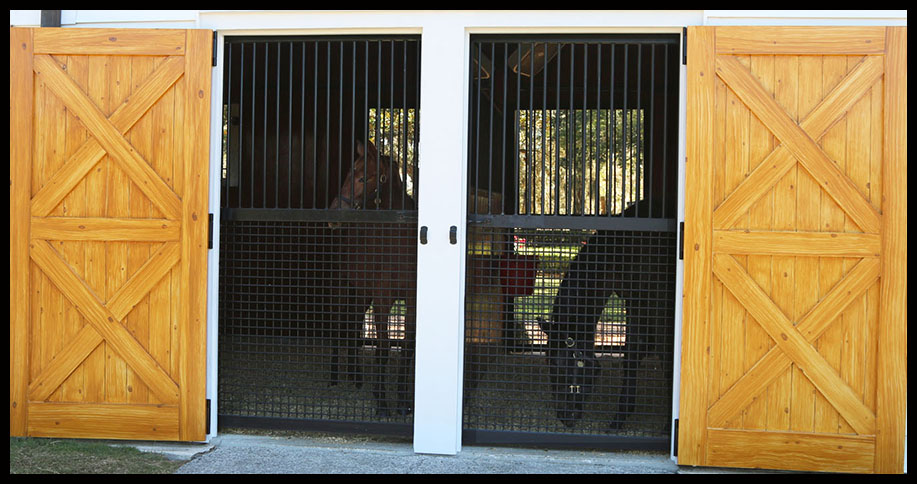 I could not stop taking pictures...