Sharing this idea…
We had a request for a self-standing sign post.
Ocala is known as "The Horse Capitol of the World". Marion County hosts a limestone ridge and many natural springs. Because of the geology we have a large variety of horses that enjoy our native Bahia grass enriched with calcium from our limestone rich soil base, the best for building healthy bones…
You can find our Deluxe Scroll Bracket with our signature "twist" at the front gate of many horse farms here in town.
The sign bracket is a perfect fit for many horse farm signs, often decorative in nature.
This customer has horse shows scheduled seasonally and wanted something they could take down from in front of their horse farm property for the off- season.
We used a slip over concept for the sign post.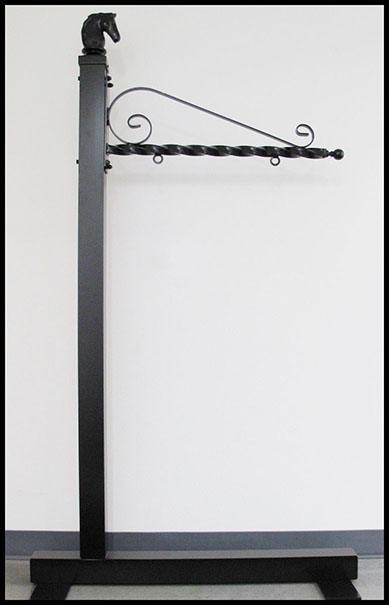 The square post can be removed for travel and set-up by slipping it on and off the ample length of slightly smaller post which is welded to the cross beam.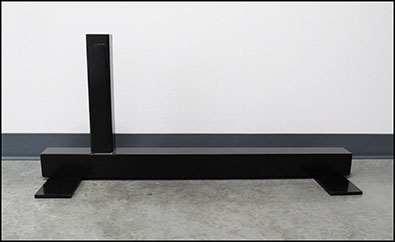 Adding our most popular Deluxe Scroll Bracket and a sign that can be switched out by simply using snap links on the shaft arm rings, our customer can easily change up the signs for however long the post is displayed at the front of his property.
The two flat feet have drilled holes for either bolting or staking the fixture as needed, perhaps add some caster wheels and roll it in and out of your shop.
If you think of an idea and it would utilize the components you find on our website, please send us a quick sketch or drawing with some dimensions and we will be glad to quote the job for you. Modifying and changing up our components is what we do best and what can make Metalcraft your go to manufacturer for all your customized sign supply needs.