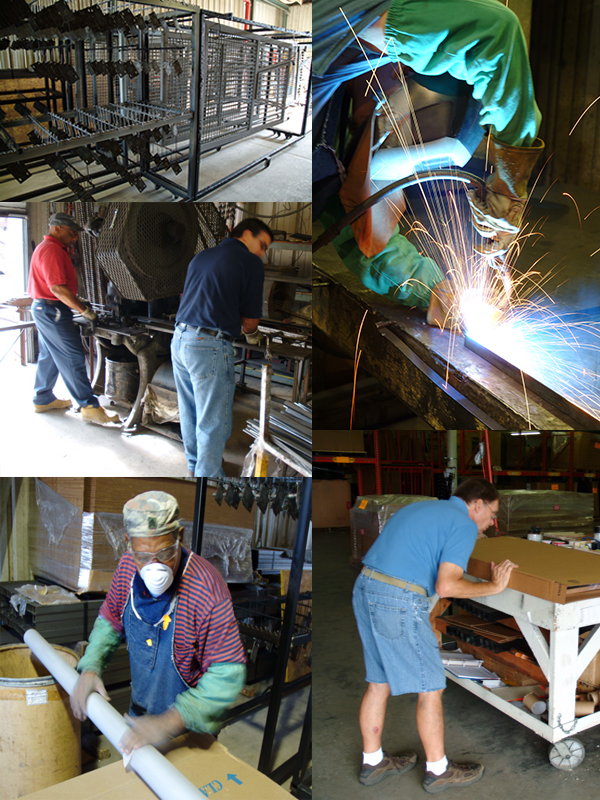 At Metalcraft we pride ourselves in personal service , quick turn-around and quality items shipped safely to you for your sign project.
Our ability to get your order into production often depends on your actions in the beginning of the order process.
All orders receive a sales order for confirmation of items ordered, address for ship to, and approximate ship date.
Please note, when placing your order on our website a follow up sales order confirmation entering your order into production is sent in addition to your website order confirmation.
Our sales order confirmations are sent to you via email for your review (website orders) and approval (faxed and phoned in orders) to confirm the components are exactly what you requested.
Please note that with some large quantities of standard items or customized parts, a down payment or deposit may be requested.
Upon your approval of the order, and if requested, receipt of your deposit, we will begin to manufacture the items and fulfill the quantity requested in a timely manner.
We are able to ship popular sizes regularly according to the following approximate lead times…
Aluminum blanks usually ship within 1-2 days
Popular size Sign brackets usually ship next day.
Popular size Real Estate Frames usually ship next day.
Banner Brackets ship within next day or 2-3 days.
Printed Aluminum blanks usually ship within a week of your art file pre-press approval.
Customized sign brackets ship 1-2 weeks upon receipt of down payment.
Large quantities of frames, brackets, or other street components are 2-3 weeks from receipt of down payment.
Custom items from specified drawings are based upon technical requirements and can take longer.
We look forward to the opportunity to work with you. We ask that you understand that often the items are not on a shelf, and may be manufactured to order.